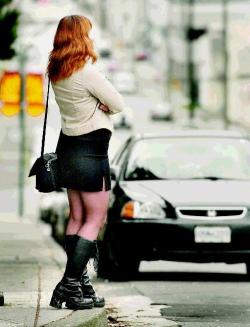 (Reuters) - Almost 10 percent of women working in brothels in England and Wales are migrants who are victims of human trafficking and come mainly from Asia, police said on Wednesday.
A report by the Association of Chief Police Officers into the sexual exploitation of foreign nationals found that 17,000 of the 30,000 women who worked in brothels or other similar premises were migrants
Of these, 2,600 were deemed to have been trafficked, with 2,200 originally from Asia, mainly China. A further 9,200 women were considered to be vulnerable and who might be further victims of trafficking.
The "Setting the Record" report was the result of a year-long study titled Project Acumen, commissioned by ACPO to discover the true extent of trafficking in "off-street prostitution."
"It provides us with a more sophisticated and nuanced understanding of how migrant women are involved in prostitution -- how they are influenced, controlled, coerced, exploited and trafficked," said Deputy Chief Constable Chris Eyre.
The government said that in order to tackle the issue it was important they had a better understanding of the problem.
"Human trafficking is a brutal form of organised crime where people are traded as commodities and exploited for profit by criminal gangs," said Immigration Minister Damian Green
"Having any number of people trafficked into the UK is unacceptable, therefore it is vital that we use Acumen to re-focus our efforts both at targeting the criminal gangs that trade in this human misery and in helping victims escape and recover from their ordeal."
(Reporting by Michael Holden; Editing by Steve Addison)