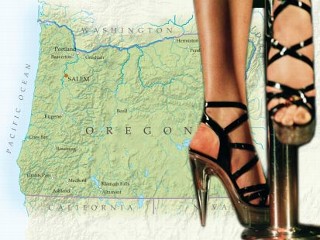 (Media-Newswire.com) - PORTLAND, OR—Donnico T. Johnson, 39, was sentenced to 188 months in prison on June 21, 2010 by U.S. District Judge Michael J. Mosman, after pleading guilty on March 11, 2010, to one count of a superseding indictment charging him with sex trafficking of a minor. Johnson was also sentenced to five years of supervised release.
The federal case arose in the fall of 2008 when a 15-year-old minor victim provided information to law enforcement about how she was recruited by an associate of Johnson's and enticed to travel from Seattle, Washington to Portland, Oregon to engage in prostitution. Johnson, who regularly drove from Seattle and Portland to work female prostitutes, agreed to transport the minor to Portland.
During her stay in Portland, Johnson drove the victim to stores where she could purchase a cell phone and lingerie. Later, he helped post commercial sex advertisements for her on Craigslist, and transport her to and from areas of high prostitution for dates with paying customers.
This case was investigated by the Oregon Human Trafficking Task Force ( OHTTF ) and the FBI. The case was prosecuted by Assistant United States Attorney Kemp L. Strickland.
The OHTTF was created in May of 2005. Led by the U.S. Attorney's Office, the task force provides a comprehensive collaborative approach to combat human trafficking through partnerships between federal, state, local law enforcement, social service providers, and other government and non-government agencies. For more information about OHTTF visit www.oregonoath.org. To provide a local tip on a human trafficking please call Multnomah County Sheriff Deputy Sgt. Keith Bickford at ( 503 ) 251-2479. You can also report human trafficking tips to the National Human Trafficking Resource Center at 1-888-373-7888 or NHTRC@PolarisProject.org.