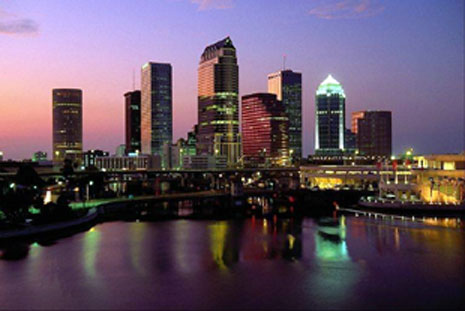 TAMPA -- Police have arrested a fifth man in connection with what authorities believe is the first human trafficking ring in the area that involved local women as victims.
The Tampa Police Department arrested 26-year-old William Chrismichael Perez at noon today on a charge of human trafficking.
Perez, of 8909 N. Dexter Ave. in Tampa, is being linked to a case currently under investigation by the Pinellas County Sheriff's Office and the local human task force on human trafficking.
Last week, Pinellas authorities arrested Kenyatta Cornelous, 38, Edward Jones, 47, Corinna Shaffer, 24, and Colin Dyer, 36, in connection with the case.
"This is an open investigation, and more arrests are likely," the Sheriff's Office said in a statement.
Perez is one of the alleged traffickers named in the arrest warrants of the other men linked to the case. His nickname among the group was "Puerto Rico," according to the warrant.
The warrant details how the ring lured one woman in with promises of financial help, then took her captive, repeatedly raped and beat her, then prostituted her and other women at a Pinellas County strip club. Perez is named as a member of the ring in the warrants of his alleged co-conspirators, but those documents do not disclose what his role in the ring was.
According to state records, he has previous arrests and convictions on drug charges dating back to 2001. His last arrest was in October, when Hillsborough deputies arrested him on a charge of possession of a controlled substance.
-- Kameel Stanley, Jamal Thalji, Times staff writers